Anita and Tim Hill – Founders and Managing Partners
Established in 2002, Elevate Eleven is run by Anita and Tim Hill.  Anita is a former state school teacher and head of department and, having built his career in IT consultancy and project management, Tim is now a Senior Lecturer in Project Management at Roehampton University.  Anita still tutors every week and Tim steps in when needed but Elevate Eleven now employs around 15 excellent tutors across its various groups.
Anita has always been passionate about children reaching their potential, which in many cases can mean helping find the right school for them. Sometimes it is about accessing a useful tool-kit in order to enable learning.  For other children the focus needs to be on their sense of well-being. Our intention is to support both children and families in any way that we can to facilitate educational progress. We recognise that life has its challenges for many, so our desire is for pupils to achieve learning through a fun, nurturing and rewarding way as possible.
As well as our tutors we work with a small group of key people to develop and deliver our ever-growing range of services. Some of our activities are based around a not-for-profit model and hence members of our team sometimes operate either partly or wholly voluntarily, depending on the service being delivered and the stage in its development.
Sarah McLean
(Deputy Manager, Elevate Eleven and centre Manager – St Luke's)
Sarah has taught and led in both primary and secondary schools for several years and has worked with the Elevate Eleven team for the past 5 years. She teaches groups at Thames Ditton Junior School and is Centre Manager at St Luke's Primary School in Kingston. She also manages the Elevate Eleven mock tests, interviews and summer tuition. Sarah enjoys helping children on their journey towards the eleven plus exams and supporting others in boosting their confidence to tackle and extend the KS2 curriculum.
Centre Manager photos:
Simon Botham (Cleves, Weybridge)
Louisa Shand (Wimbledon)
Susannah Moffatt
Fiona Hanson (St Lawrence's, East Molesey)
Pippa Crespin (Claygate)
Jane Pilditch (Long Ditton St Mary's)
Lizzie Wayland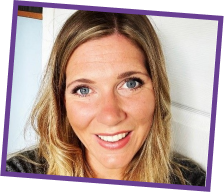 Louisa
(Deputy Manager; Elevate Life)
Lizzie has had a key role in helping develop the Elevate Life #BeOK Handbook and the writing of the seven #BeOK programmes. She was part of the team who designed the 'Bags for your life' that were handed out to almost 400 young people struggling with their mental health during the pandemic. More recently she has had the opportunity to use her school leadership and management experience in leading training alongside Anita to empower youth workers, family support workers, volunteers, and teachers in launching the Junior and Senior #BeOK programmes within their sectors.
Vanessa Riding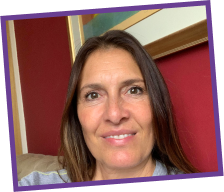 Louisa (Manager of the Elevate Hubs)
Vanessa delivers the Elevate Life #BeOK programme to children attending the #BeOK primary groups.  Vanessa manages new groups and is one of the Elevate Life trainers. She has had great success in leading these groups; welcoming and getting to know referred, vulnerable children; helping them to recognise how they are feeling and encouraging them to share their thoughts and news with the rest of the group; teaching mindful strategies that the children can use in everyday life and facilitating friendships, during their #Be OK journey in order to transform their somewhat difficult stories.